Your Brand is Important. We think so too.
brandmarket is a promotional marketing and consulting agency. Working with you, we create inspiring and strategic solutions to your marketing challenges, elevating your brand,
and attracting, engaging and retaining your target
audience
.
As a valued client, we treat you like family. With over 325,000 manufacturers and designers at our fingertips, our sales associates support your project from inception to development and throughout implementation to achieve your marketing goals.
We put our experience and expertise to work for you.
Now featuring...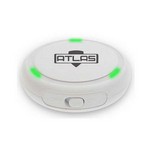 Phoomba
It's like a Roomba for your phone! When looking at your phone or tablet, do you ever think how dirty your screen is? Well, now with the Phoomba, you can get those smudges and fingerprints right off. S...
$4.65 - $4.98